Mundham Gala Flower Show 2021 - 17 July
Sat, 17 July 2021, 2pm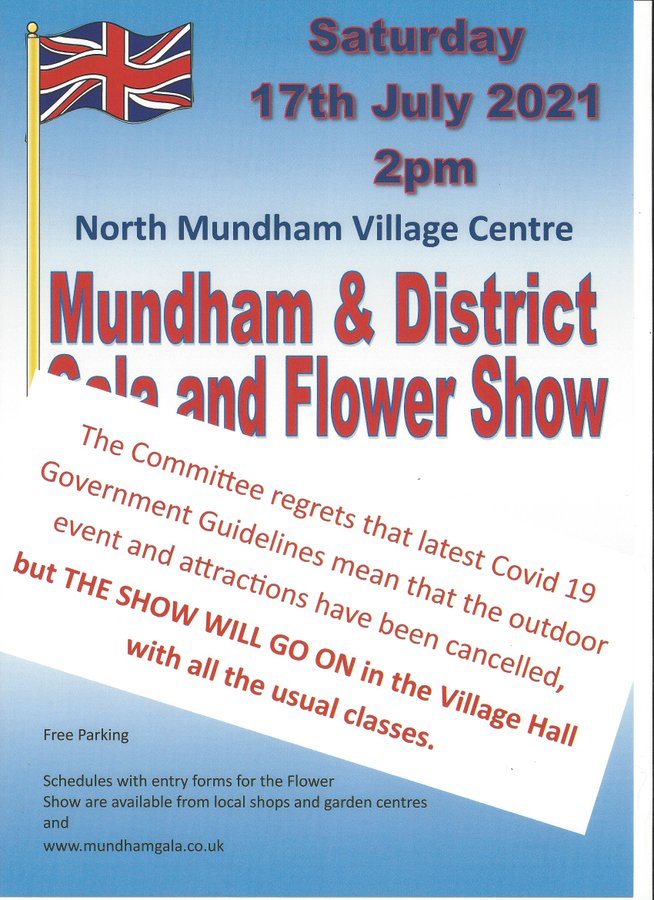 The Mundham Gala Flower Show – with classes for soft fruits, vegetables, flowers, plants, floral arrangements, preserves, home baking, Arts & Crafts and Photography – will definitely being taking place this year on Saturday 17th July in the Mundham Village Hall. Not long now! The full list of classes can be downloaded from our website www.mundhamgala.co.uk together with the Entry Form. Set up 8am – 10am.
The Committee regrets that latest Covid 19 Government Guidelines mean that the outdoor event and attractions have been cancelled but THE SHOW WILL GO ON
Any questions or comments, please contact me, showmanager@mundhamgala.co.uk
Joanna Armandias 07885 278683
Garden Organic
Pesticide Action Network UK
COVID-19
Now that we have clarity about meetings, it's obvious that we won't be able to hold our COGS meetings this year.
This announcement came too late for our recent newsletter. In the meantime, we can share gardening advice by email.
If you have any good ideas, pictures, please send them to me or Liz Campling and we'll try and produce a newsletter from time to time to keep in touch with members,
Stephanie Carn
Membership Secretary
2020 Accounts